FEDE / IDEL certification
FEDE Certification
The Federation for EDucation in Europe (FEDE) is an International Non-Governmental Organisation which shares a common project of excellence, quality and ambition with a network of about 500 schools.
A non-for-profit organisation, the FEDE is holding the participatory status with the Council of Europe. It is independent from governmental bodies and it defends the citizens' interests in promoting an education and apprenticeship project destined to all. The FEDE lobbies to guarantee Human Rights, freedom of education and dialogue between cultures on European regulations.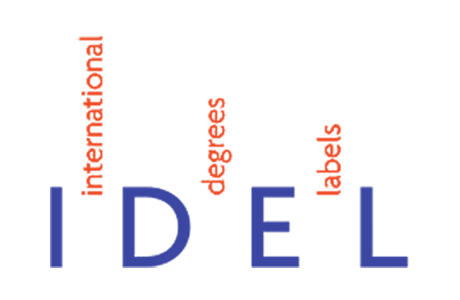 A "quality mark" for artistic and cultural education institutions.
IDEL Labels was established in an effort from international school directors to improve the comprehensibility of the diplomas issued by schools accross the world at Bachelor's and Master's Degree levels, pursuant to the international bachelor's master's doctorate and ECTS systems.
IDEART Labels specialises in arts, culture and communications.
IDEART Labels is a process leading to excellence, and aims at improving the comprehensibility of the diplomas issued by art schools accross the world.
The IDEART Labels network fosters student mobility and exchanges between schools.