Our facilities
Located in Paris, in the 20th arrondissement, near Nation, Gambetta and Porte de Montreuil, Autograf is a 2000-square-metre building accommodating over 400 students. It was renovated in 2018 and is divided in traditional classrooms, workshop rooms and computer rooms.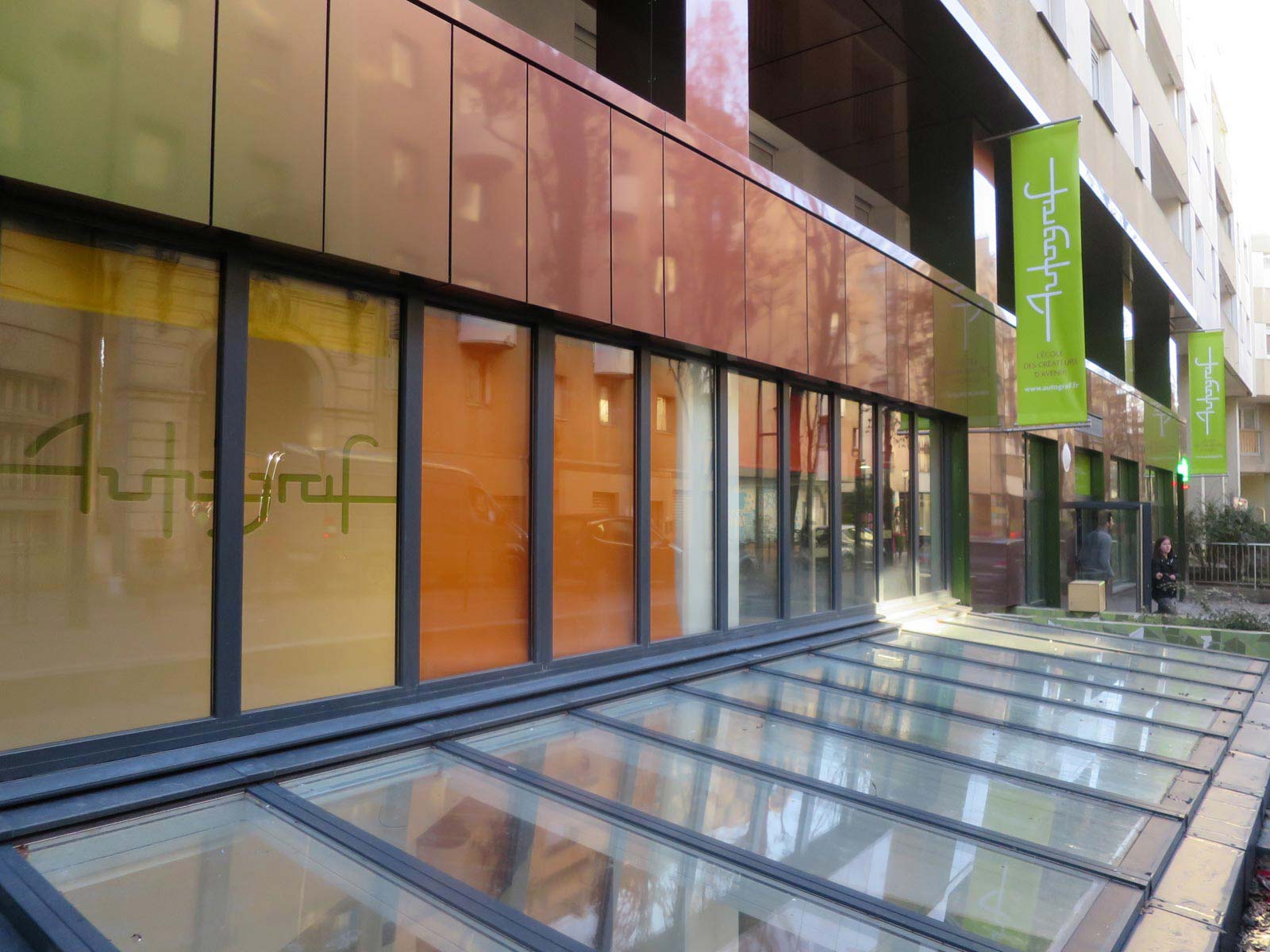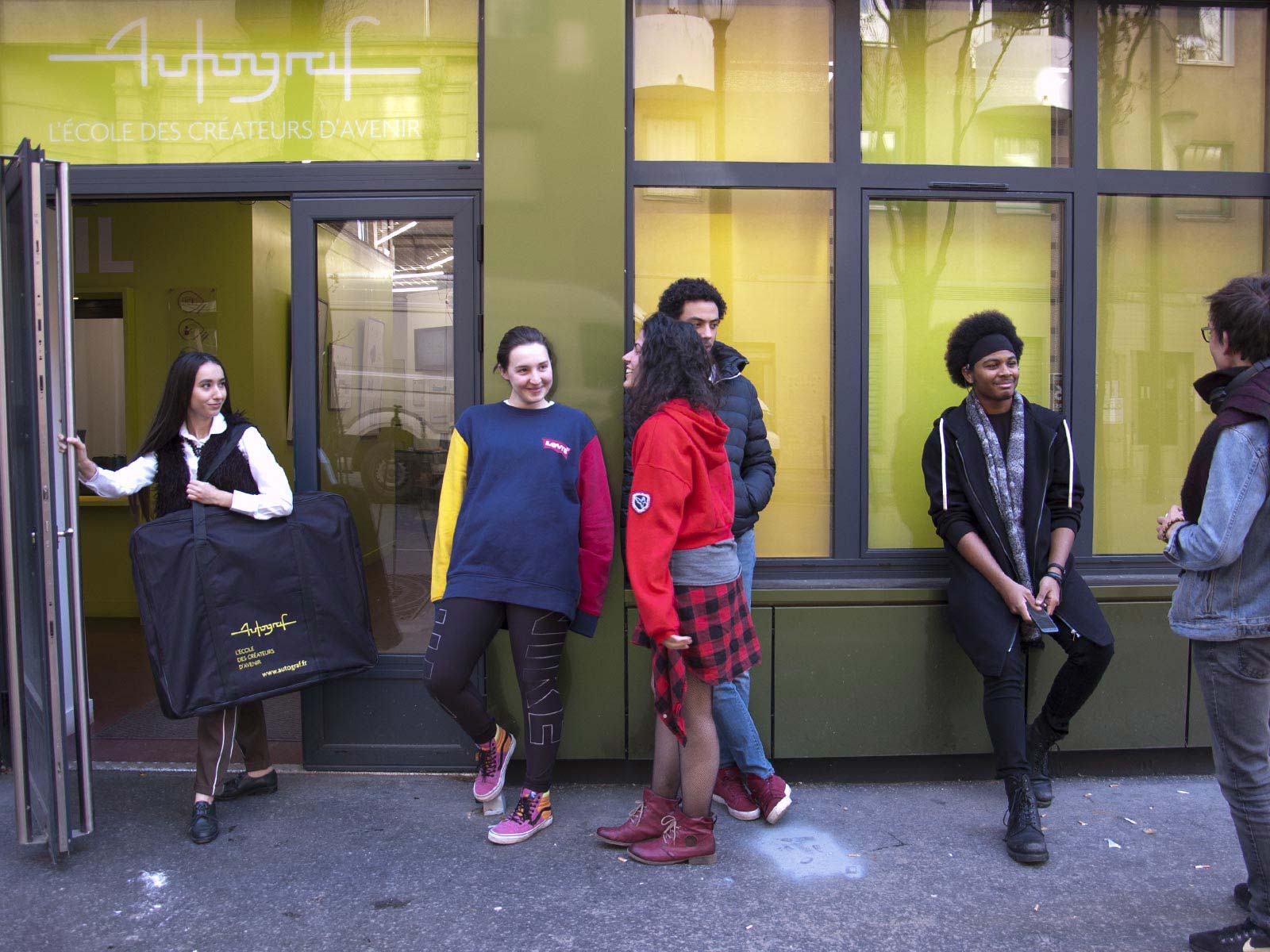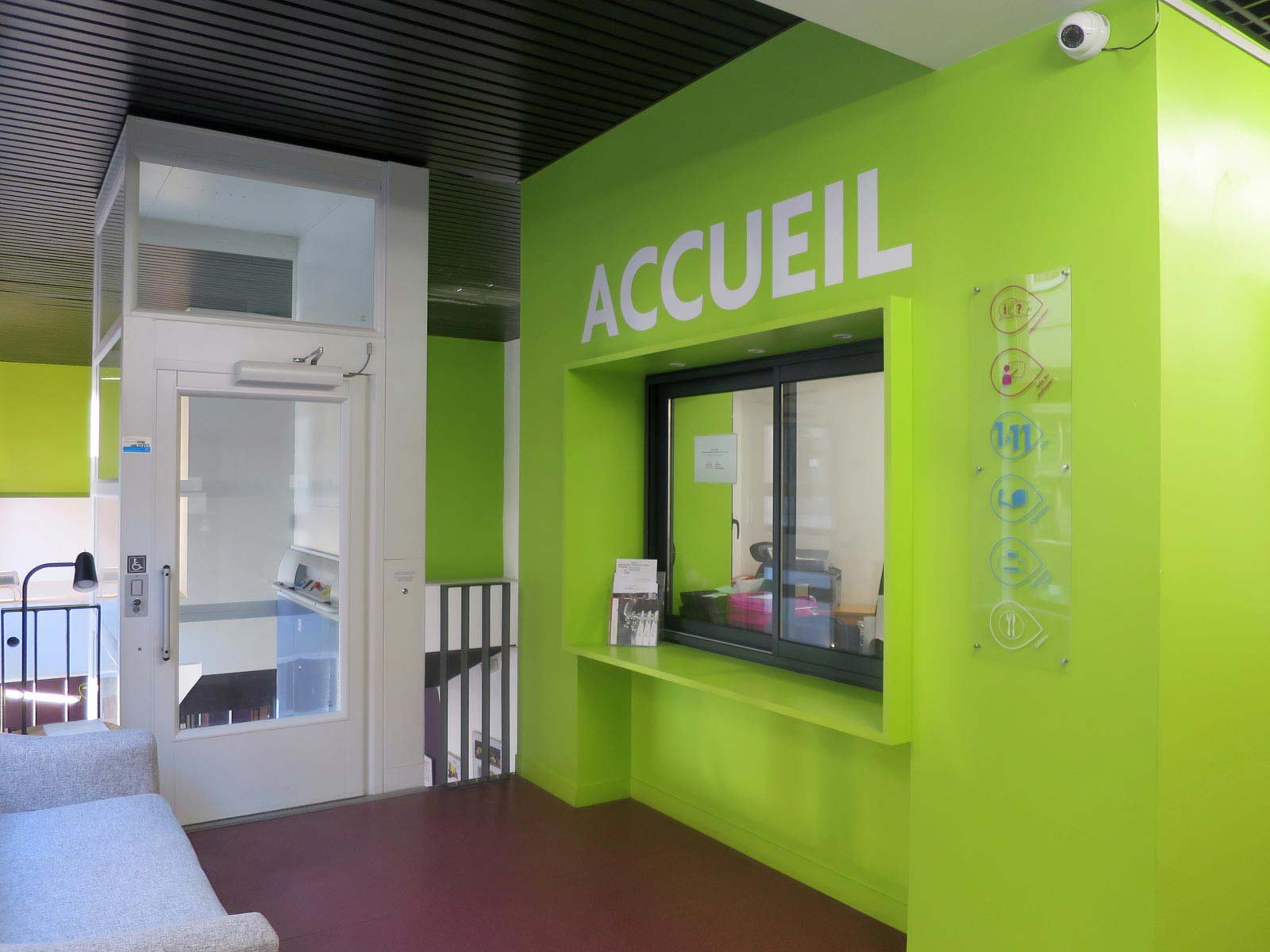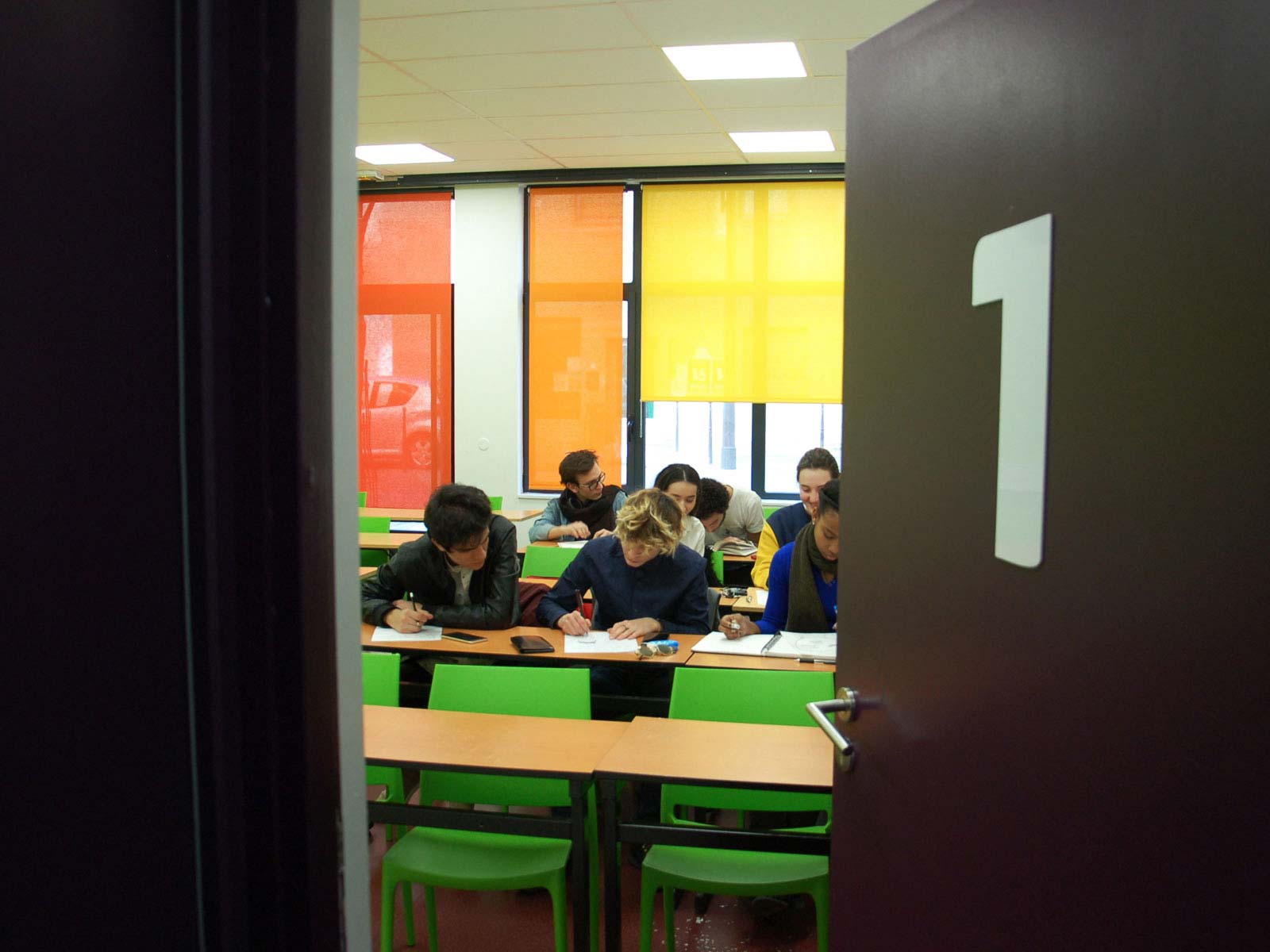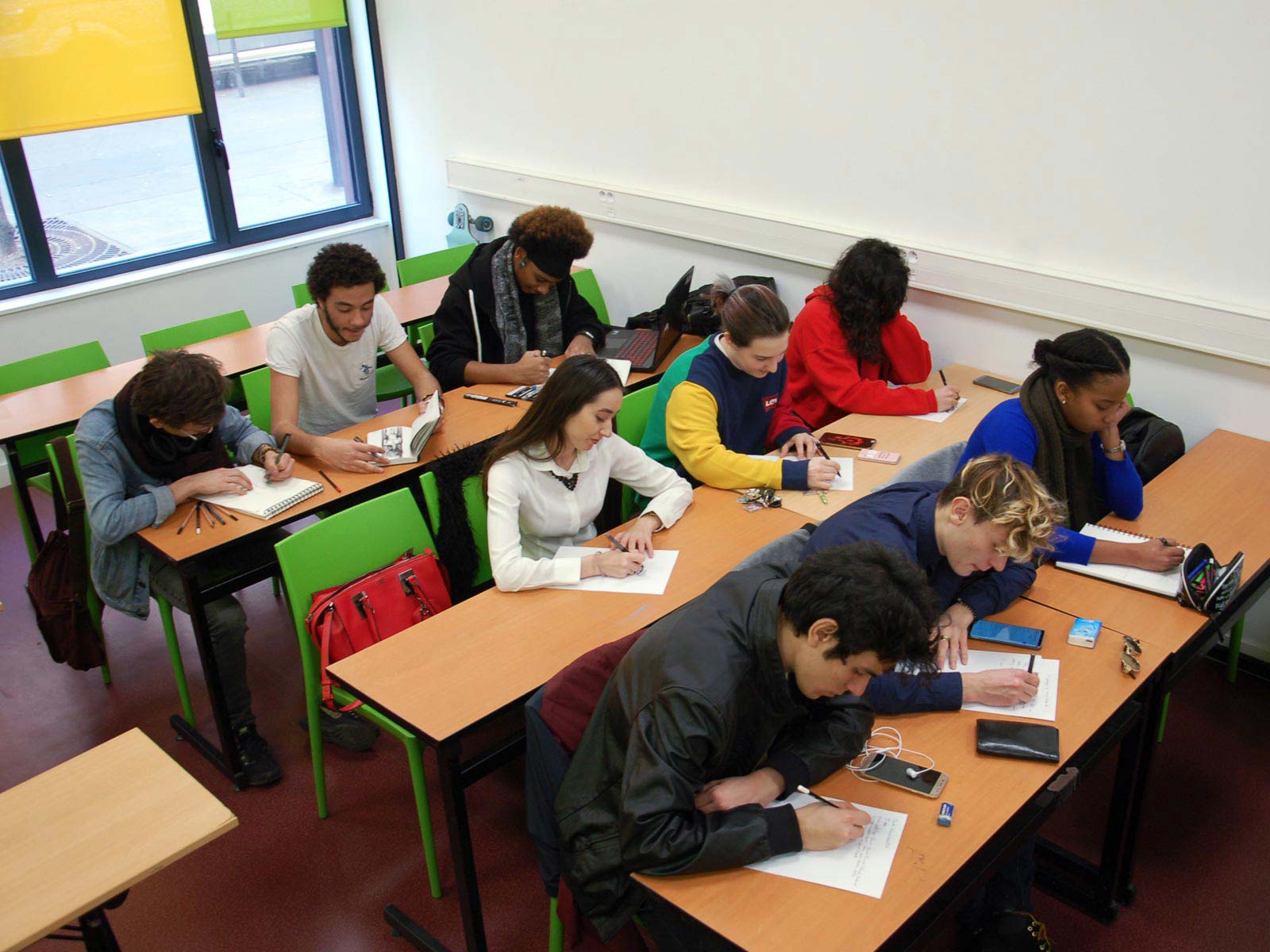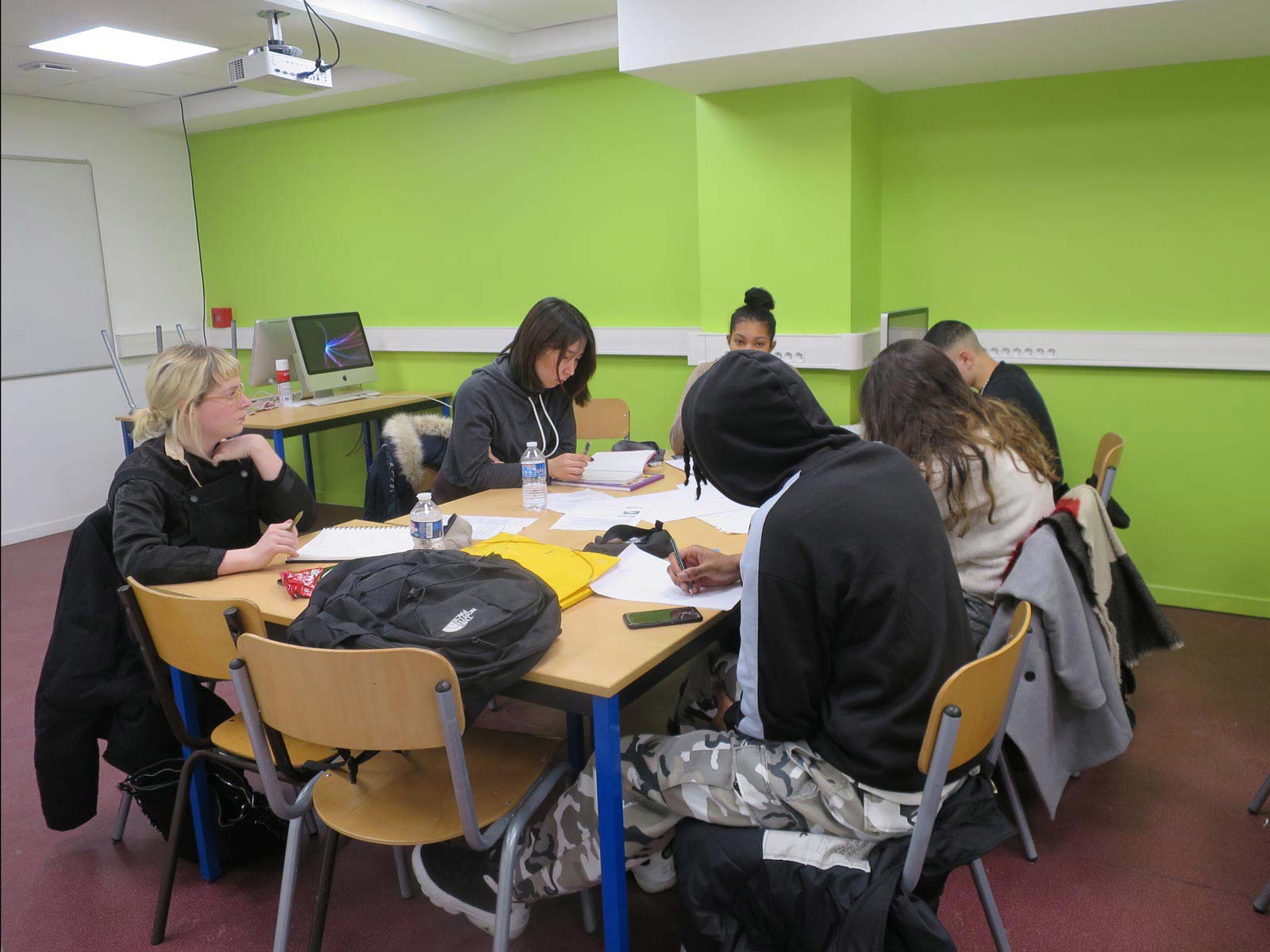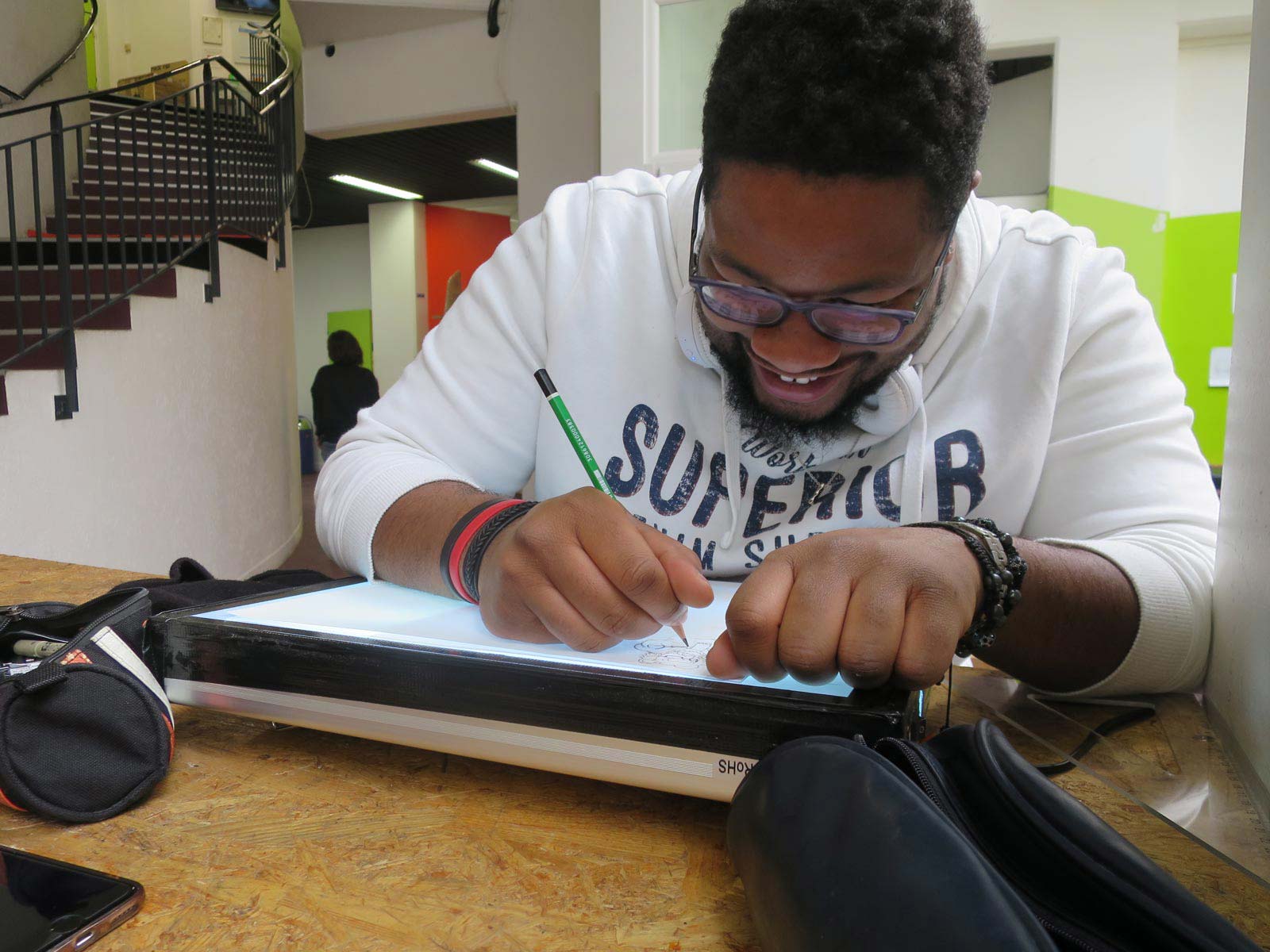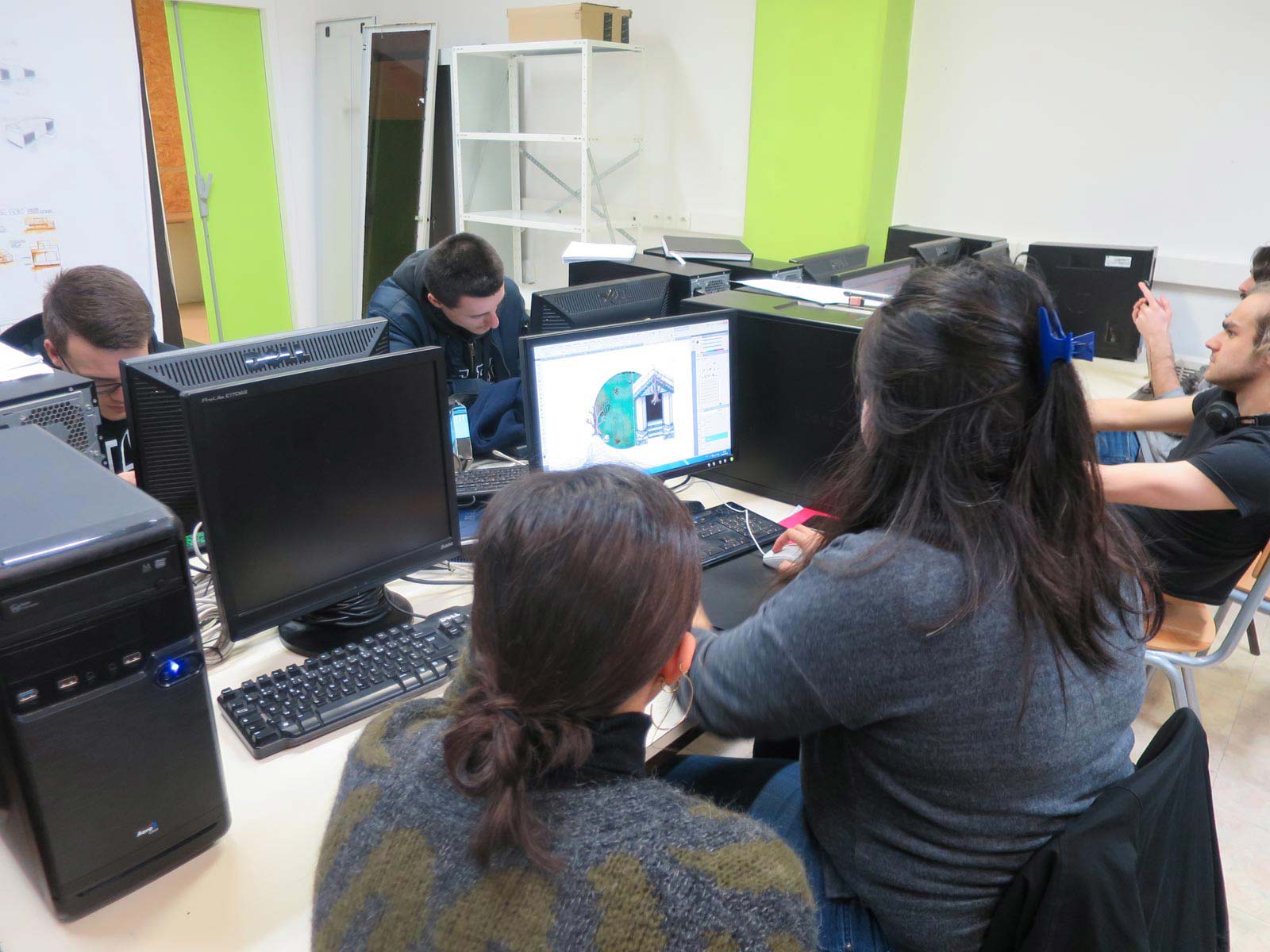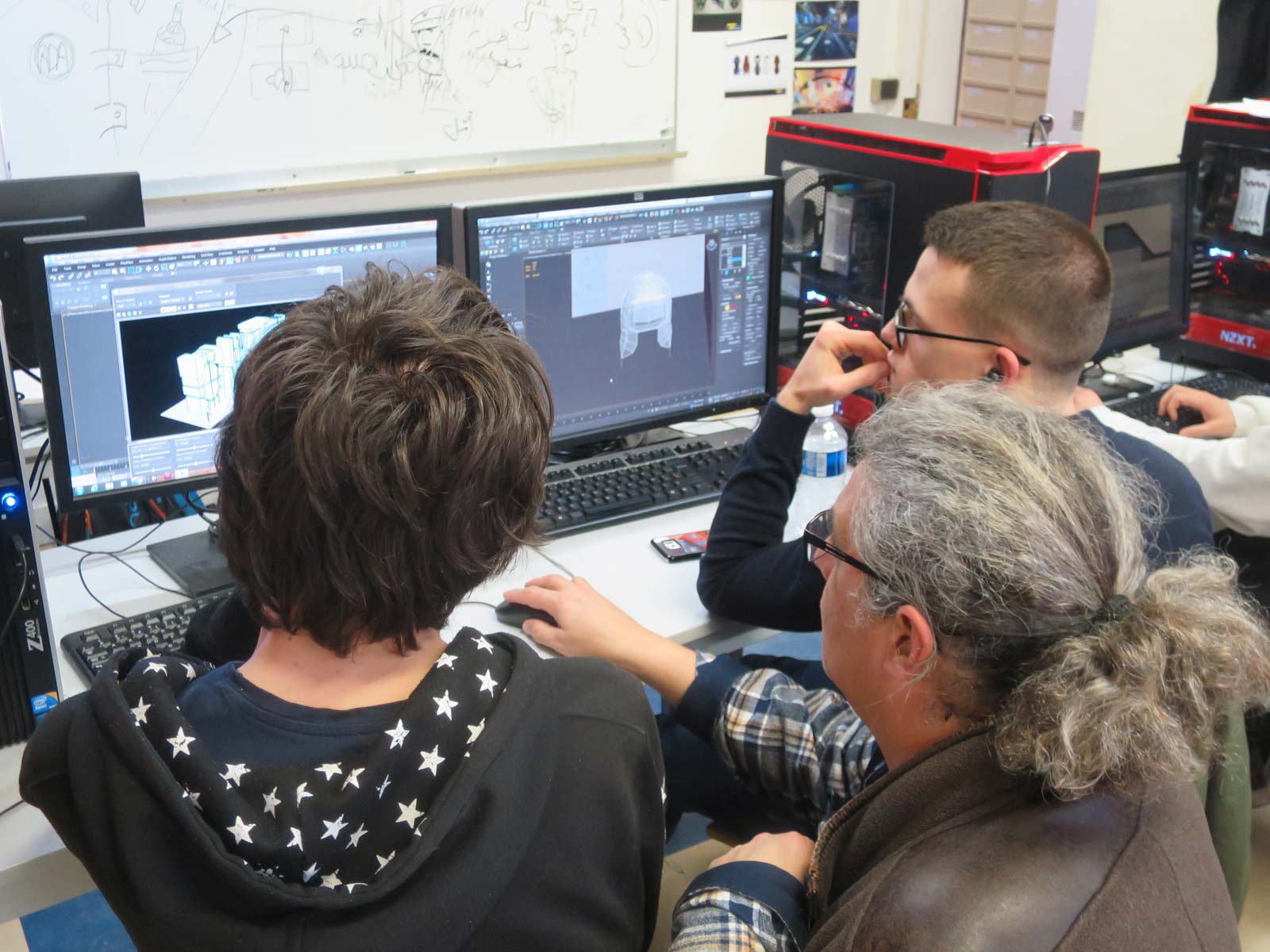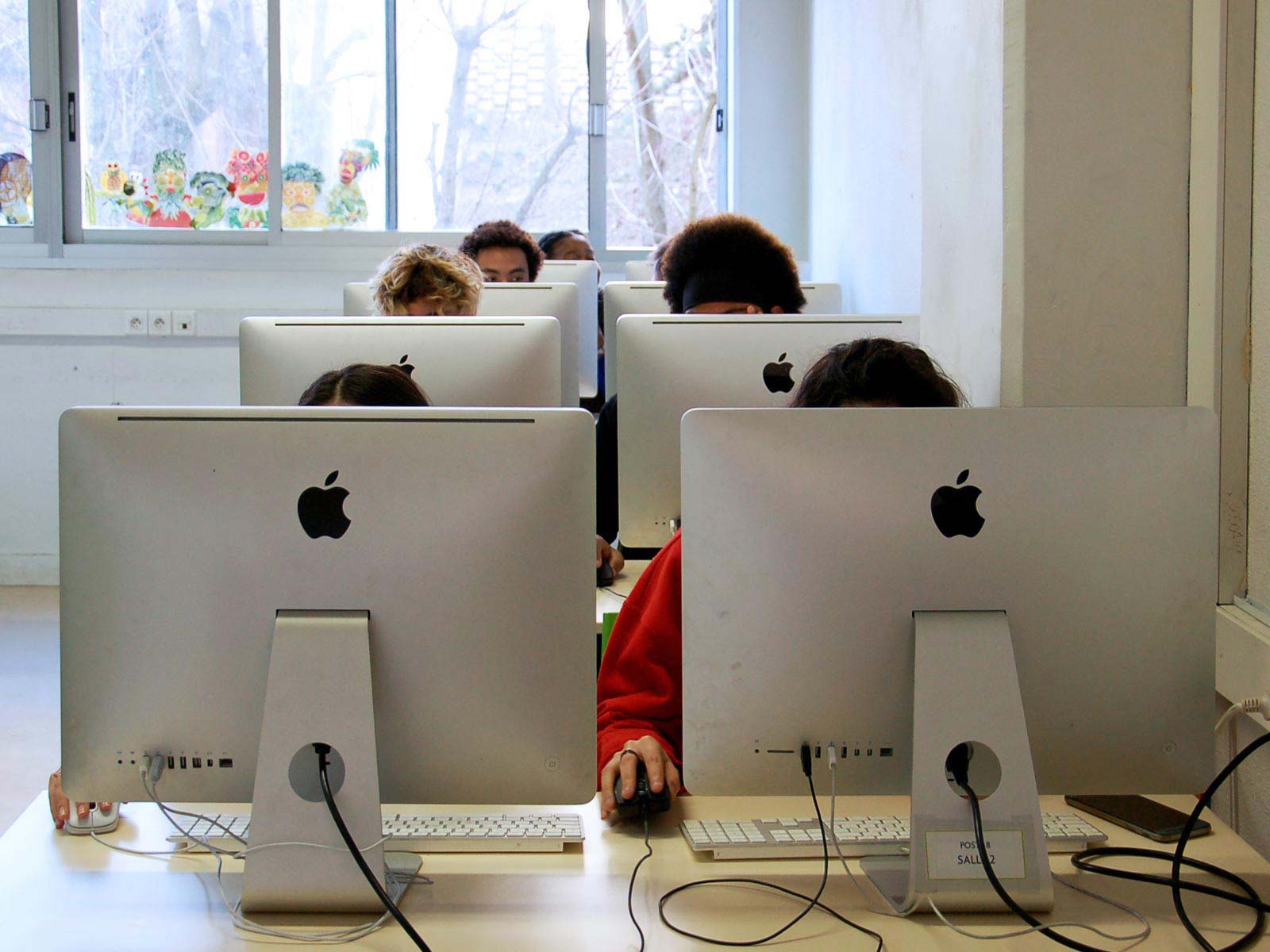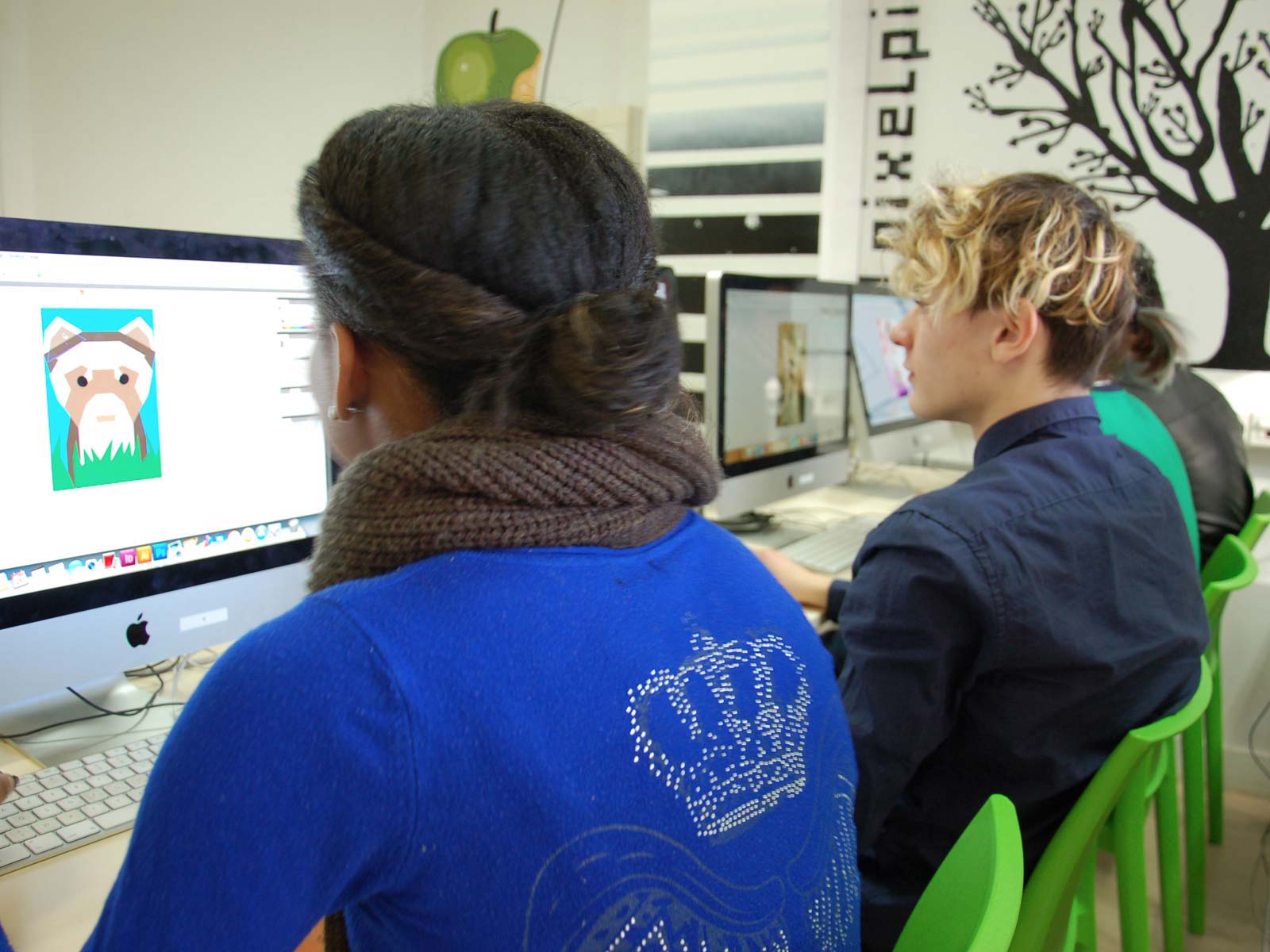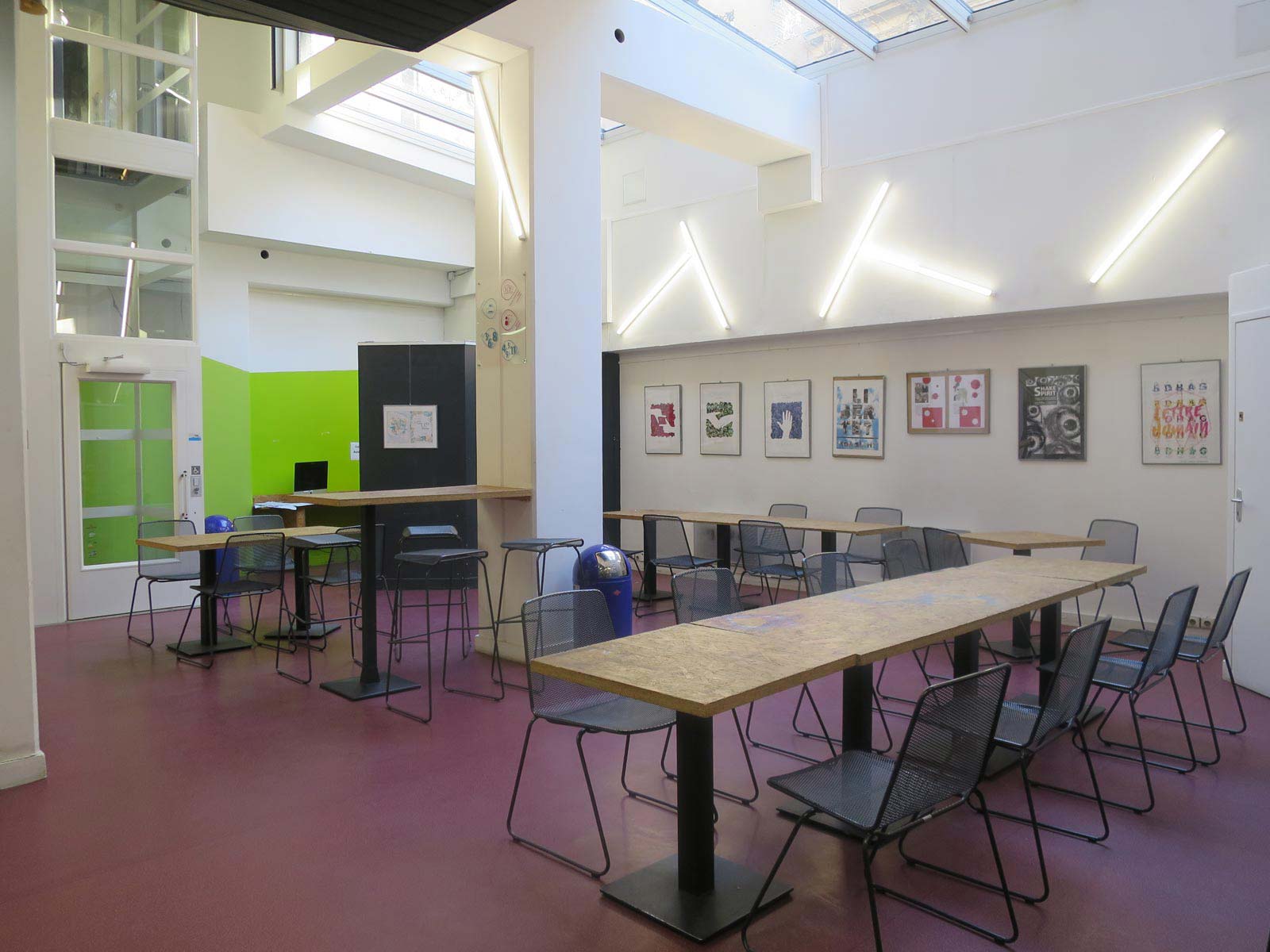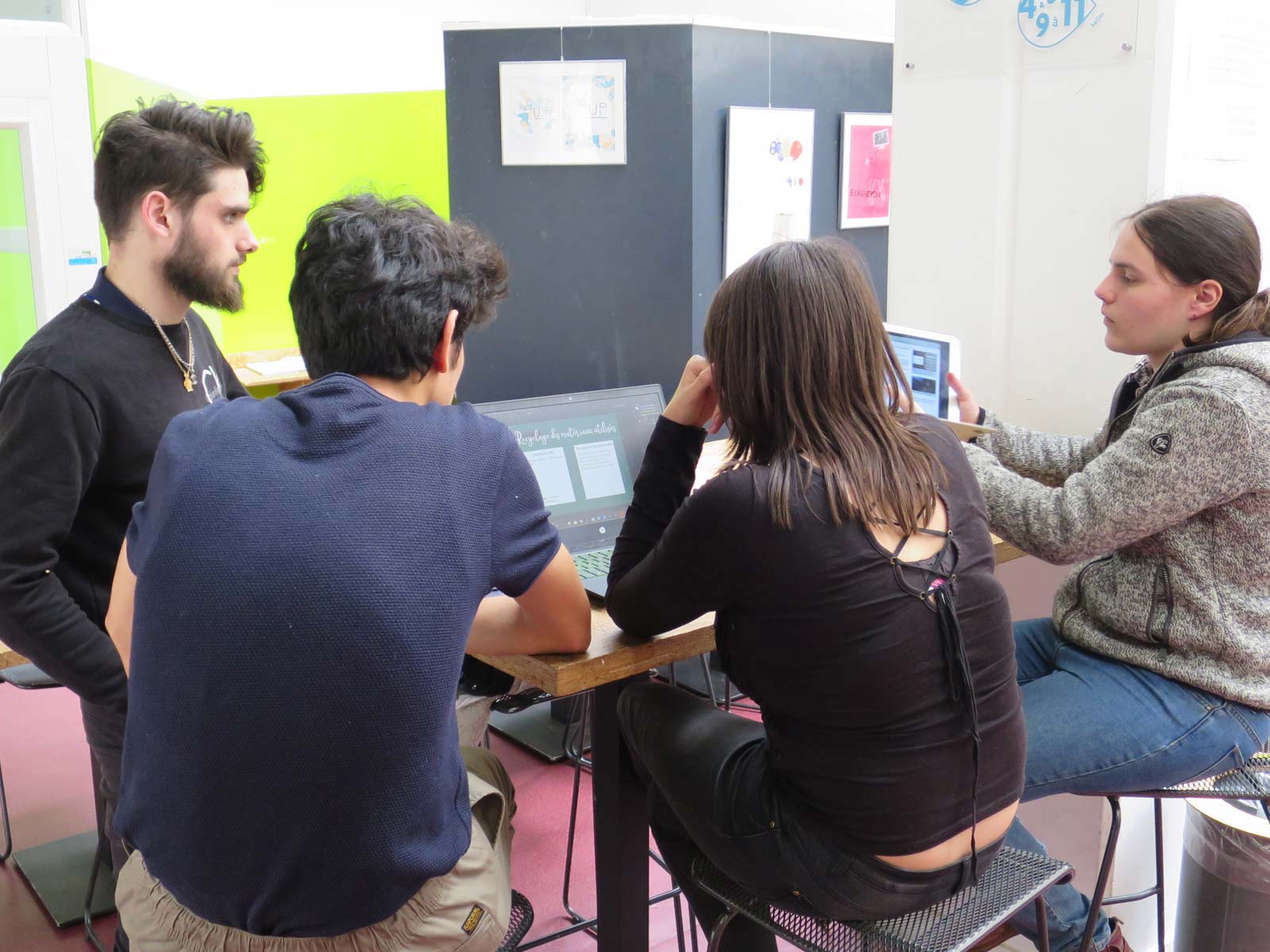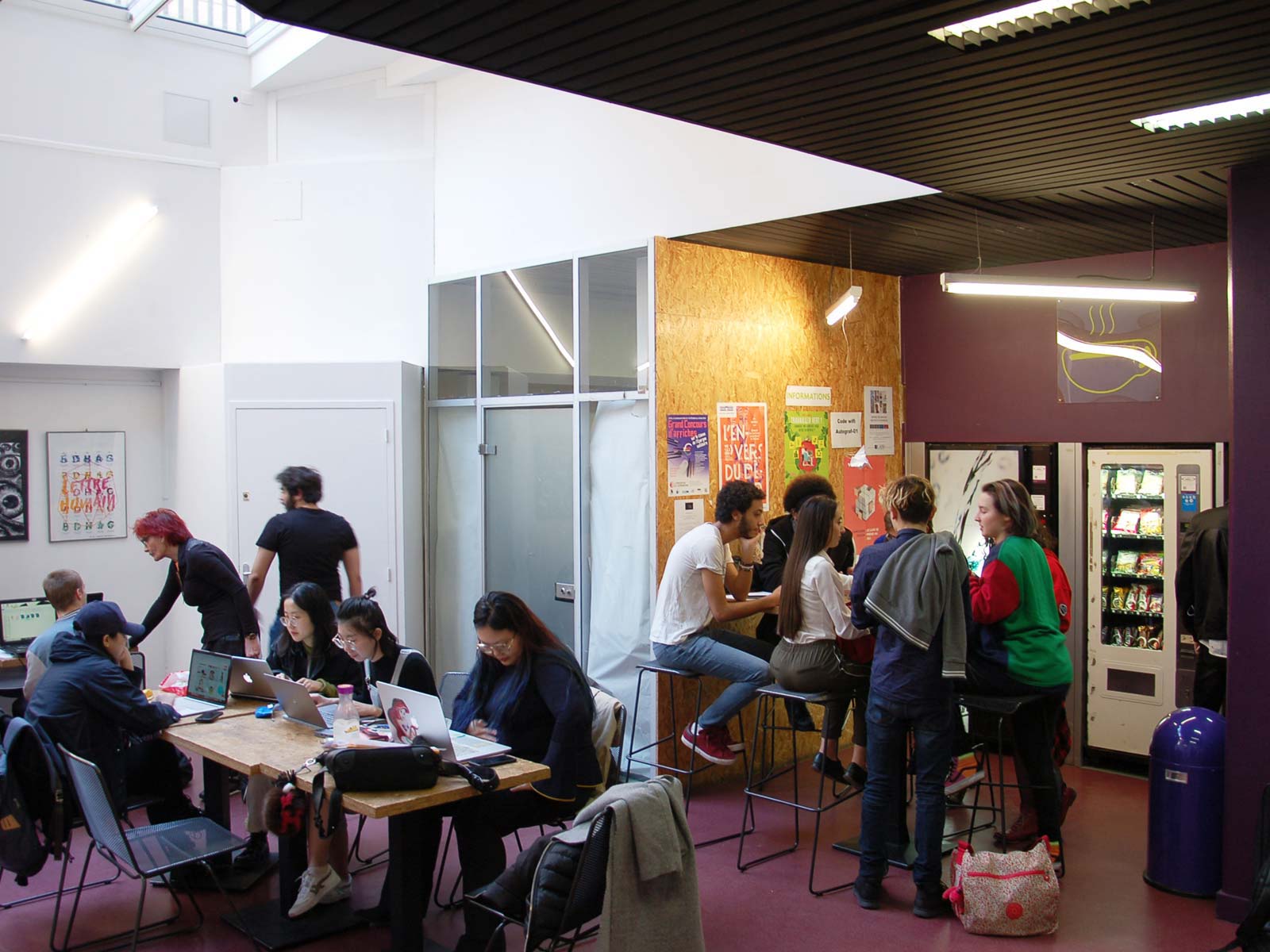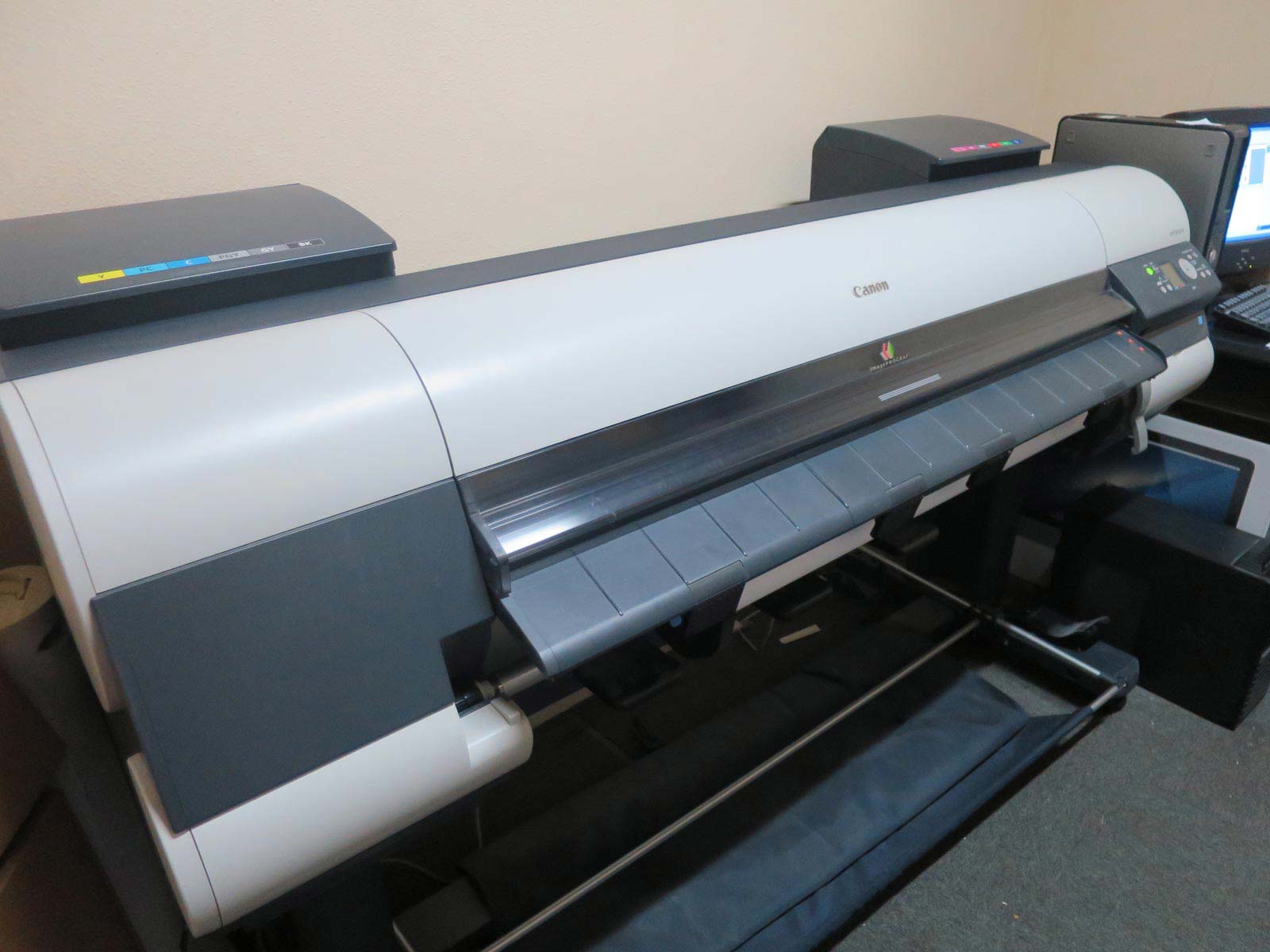 Our facilities are entirely accessible to persons with disabilities. Our wish is for all our students to have access to all our facilities.
If you are a person with disabilities and that you would like to apply to a program, please contact Mrs. Ottavia CARRADORE at the following number +33 (0)1.43.70.00.22 or by email at This email address is being protected from spambots. You need JavaScript enabled to view it. so that we can discuss together how to welcome you in the best of conditions or to refer you to a competent body.
Students often meet in the lunch room, « la Cafet' », under the glass roof. In this common room, they have access to microwaves and computers in open access. Students meet there for lunch, for a chat or to study. Vending machines are at their disposal for hot and cold beverages and snacks for a relaxing break. Student's works and projects are often displayed in the common room.
Students have access to more than 100 computers, both Mac and PCs, depending on the software on which they're working. The school also has a library.
Students use the school's printers and copy machines to print out their works in color or in black and white. For larger projects, students can use the school's plotter rather than having to go to a professional printer! Thanks to Autograf's plotter, students can print their large format projects at a preferential rate.
Autograf has a partnership with Achi-Materiel and has made available to its students a materials library so they can see and touch construction materials. They can also have access to each product's technical manual, using a NFC code.