Daniela Jordanova, Plastic Expression and Practice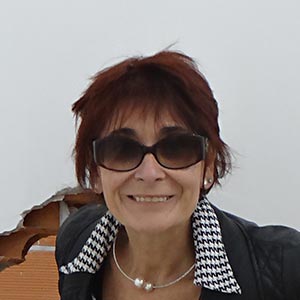 Born in Bulgaria, Daniela JORDANOVA studied at the National Academy of Fine Arts in Sofia. In 1991, she won the Tamarind Institute competition, in Albuquerque, USA.
A visual artist, she thinks of art as a laboratory for forms of social relations. Her creative research explores various media : drawing, painting, costume design for theatre and opera, videos and in situ installations.
She is reflecting on the complexity of human beings' internal universe and their relationship to their environment. It raises questions on the confrontation between different types of reality. The artist offers an approach, freeing herself from her ties with figurative and abstract forms, both unique and serial.
Some of her works can be found in the public and private collections of the Kanagawa Gallery in Japan, the National Museum of Decorative Arts in Sofia, Bulgaria, the Tamarind Institute in Albuquerque, USA, etc.
Daniela has been teaching plastic arts at Autograf to third-year students in Bachelor's Degree in Graphic and Digital Design for many years and runs a yearly workshop on plastic expression for first-year students in Master's Degree.