Ignazio Mottola, Head Teacher for the Bachelor's Degree in Global Sustainable Design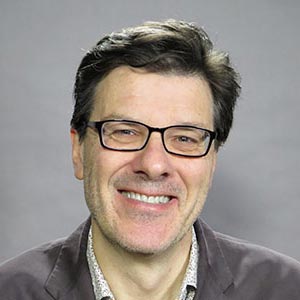 Trained in architecture, Ignazio Mottola is a sustainable and digital design expert. With more than 25 years of experience in interactive design, he has an extensive knowledge of new social communications strategies.
Resolutely focusing on the academic world, Ignazio Mottola teaches sustainable design, design thinking and digital communications in various higher education institutions in France and internationally.
Cultural and social activities form an integral part of his professional and personal life. Ignazio Mottola works on a regular basis with institutions such as the French National Monuments Centre, the Versailles Castle, and the modern art exhibition centre Monnaie de Paris.
He constantly reflects on the environmental issues that we're faced with. More than anything, he wants his work to aim for better ways of working, thinking and protecting our planet.
Ignazio Mottola launched the Bachelor's Degree in Global Sustainable Design and is its head tacher. He compiled the program's syllabus and organises the various workshops that take place all throughout the year.
Visit his website: http://www.ignaziomottola.com