Marie-José Paoli, Graphic Design Studio, Typographic Culture and Project Supervision.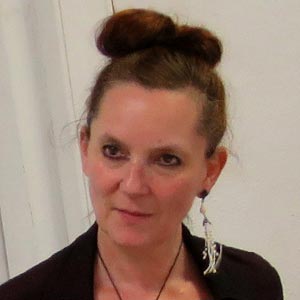 Marie-José Paoli is a lecturer in graphic design. She studied visual communications, design and ethnomethodology. Before starting her teaching career, she worked for many years as a model maker and a model stylist for several companies: OPEREX, SYREL INDUSTRIE, MII Maquette, POM D'API, etc.
Marie-José Paoli teaches Graphic Design Studio classes to first-year students in Bachelor's Degree in Graphic Design.
Marie-José Paoli is also head teacher and class coordinator for students in Master's Degree of Art Director in Graphic Design. She teaches Project Supervision, Graphic Design Fundamentals and Typographic Culture classes. She also supports APEL candidates applying to this Master's Degree.