Gaspard Saint-Macary, Interior Design Studio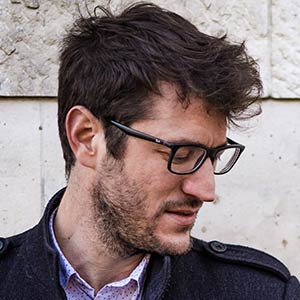 Gaspard Saint-Macary graduated first from the Paris-Belleville School of Architecture then from the École d'architecture de la ville et des territoires in Marne-la-Vallée. He first worked for architects including Nicolas Michelin (France) and BalkrishnaDoshi (India) before starting his own company to develop a specific know-how. Architecture plays an overarching role in his work. Each operation's goal is to integrate various data from a program in order to execute a project with a specific intent in a coherent manner from start to finish. The agency carries out projects that are aligned with their environment, while applying context-specific know-hows.
On top of these prospective works and teaching interior design, Gaspard Saint-Macary keeps pursuing his research work in various fields of the discipline, in particular landscaping and set design. He aims at questionning the continuity between architecture, image and landscape through spatial visualisation devices and building bridges to the imaginary in a world where the virtual is ever more present.
Visit his website: http://www.gsm-archi.net/site/